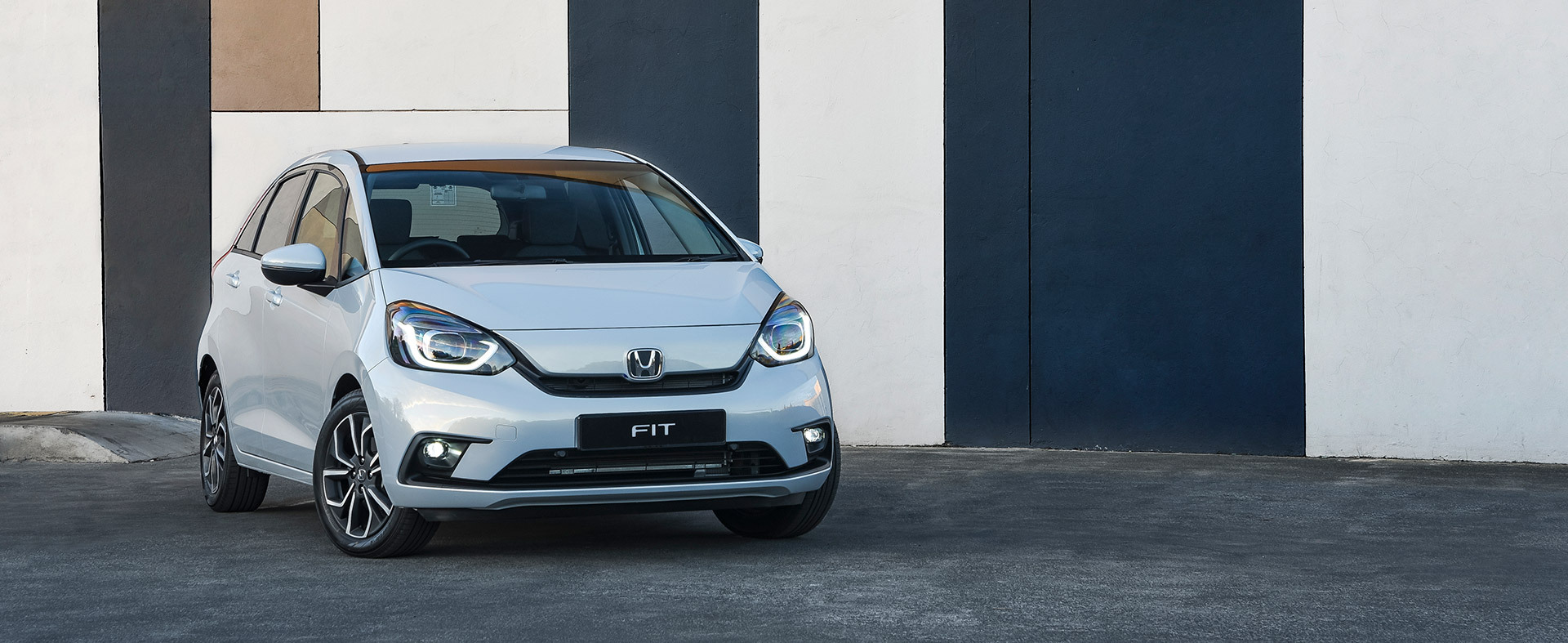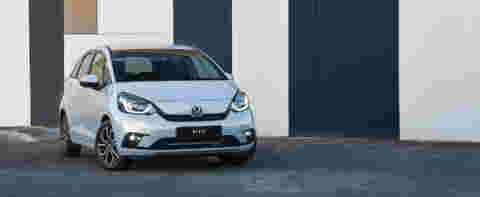 go back
4 Reasons why the 2021 Honda Fit Hybrid is an exceptional family vehicle to consider
2022-01-13
2021 Honda Fit EHEV (Hybrid) is proving to be one of the best vehicles we've tested.

Light on fuel, excellent performance, and so much space make it well-suited to small families.
Effective climate control and easy-to-drive nature provide a relaxed motoring experience.
For motoring news, go to Wheels24

The Wheels24 Johannesburg test garage has been given the opportunity to assess the all-new Honda Fit EHEV, and in our latest update, we'd like to share what it was like driving the compact premium hatchback from Durban to Johannesburg along the N3 highway through Van Reenen's Pass.

The Honda Fit EHEV is powered by an intuitive petrol-electric system that utilises a 1.5-litre naturally aspirated gasoline engine mated to an electric motor and a battery pack all hooked up to a CVT (automatic) transmission. The vehicle can run on petrol or purely on electricity (albeit for short periods under part throttle application).
While some might argue that the Honda Fit EHEV is a little bit pricey considering its diminutive proportions, you'll find that there's more than enough value for money crammed into the vehicle once you take its comfort, convenience and safety features into account.
Here are four reasons why the Honda Fit Hybrid EHEV was a pleasure to drive from Durban to Johannesburg and why it can work for small families:
1. Big on the inside, small on the outside

The Honda Fit hybrid we are testing measures 4043mm in length. It's 1 694mm wide and stands 1 537mm high. Its wheelbase is a generous 2 530mm, and thanks to innovative interior design and packaging, it's surprisingly spacious inside. I was supremely comfortable in the driver's seat for the entire duration of the journey while my wife and child were able to stretch out and relax in the rear of the cabin.
The car's boot also swallowed up three soft medium-sized luggage bags and additional laptop bags without a fuss. You might think you're paying a hefty amount for a small car, but it's very respectable in terms of its spatial offering.
2. Easy to steer, brake and manoeuvre

Electric power steering and easy to modulate brakes made the Fit a driving pleasure. The steering doesn't feel over-assisted, and it's accurate and direct. During our ascent to Johannesburg, the heavens opened up, and the rain poured with ferocity along the Van Reenen's Pass on the N3 highway. Numerous vehicles had to pull over as visibility was highly challenging.
There was lots of standing water on the road, and I could feel the Fit's stability control and traction control systems intervening when we hit some deep standing water. Overall, during one of the worst storms I've experienced on the road, the Honda Fit gave me the confidence to just cruise along at a safe pace up the mountain to leave the storm behind (and some disrespectful drivers who were adamant about speeding in the rain).
READ MORE: What the 2021 Honda FIT hybrid was like to drive from Jo'burg to Durban
3. Effective climate control and heated seats

During the storm, we had to use the vehicle's demister to keep the windscreen and windows clear. I expected a loud fan and cold air, but the Honda Fit kept things quiet and refined. Once we'd reached Gauteng and the sun was raging with full force again, I switched the climate control system from demist back to automatic, and it quickly managed to alter the interior temperature to keep my passengers and me comfortable.
The vehicle's standard heated seats also worked like a charm to keep me warm during some cold rainy weather at the coast. Compact cars usually don't offer such premium climate control and comfort features, so it was an absolute pleasure to experience this level of refinement in the Fit.
4. Light on fuel despite the hill climb

After nearly eight hours and 700km of return journey driving, the Honda Fit EHEV's instrument cluster told me I had used 5.6-litres/100km. That's nowhere near Honda's claimed combined cycle fuel consumption figure of 3.7-litres/100km, but you have to factor in that we climbed nearly 1 500m above sea level to get to my home in Johannesburg from Durban.
I believe that if the conditions on the road weren't so challenging (less headwind and no storm would have been nice), we would have used around 5.0-litres/100km. The vehicle does very well in the city and around the suburbs, using less than 5.0-litres/100km if you aren't too aggressive with the accelerator pedal.
Overall, I'm experiencing nothing but motoring bliss in the Honda Fit EHEV (or Hybrid as they call it), and it's undoubtedly stacking up to be one of the best long-term vehicles I've ever tested.

See original article here.