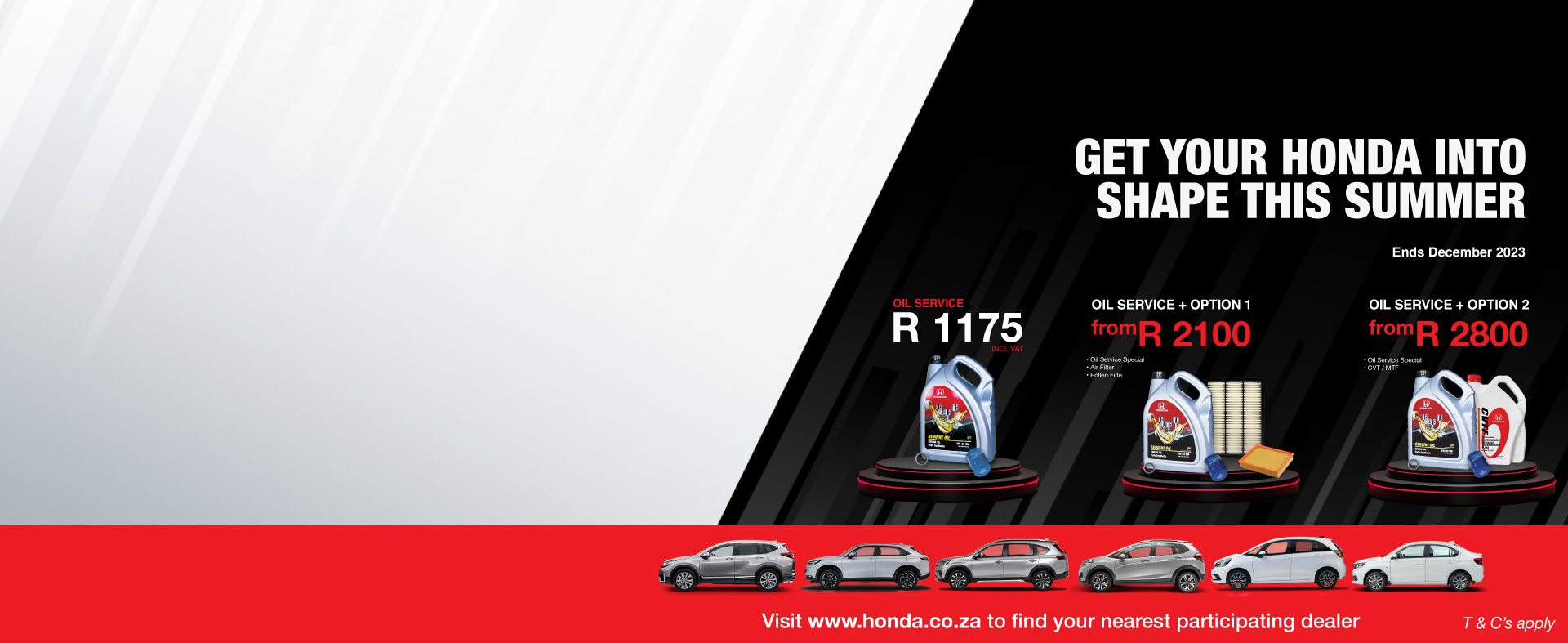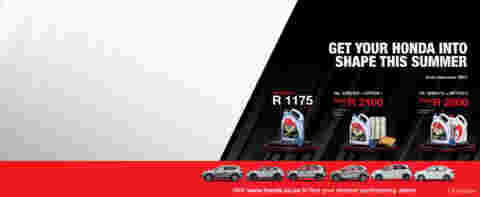 For Airbag Recall information contact us on:
Customer Care
0800 466 321
care@honda.co.za
Book a Service below or enquire at your nearest dealer to find out more.
*Honda Roadside Assistance Telephone number : 0800 60 80 70
Thank you for contacting with Honda!
Your preferred Honda Dealer will be in touch soon.