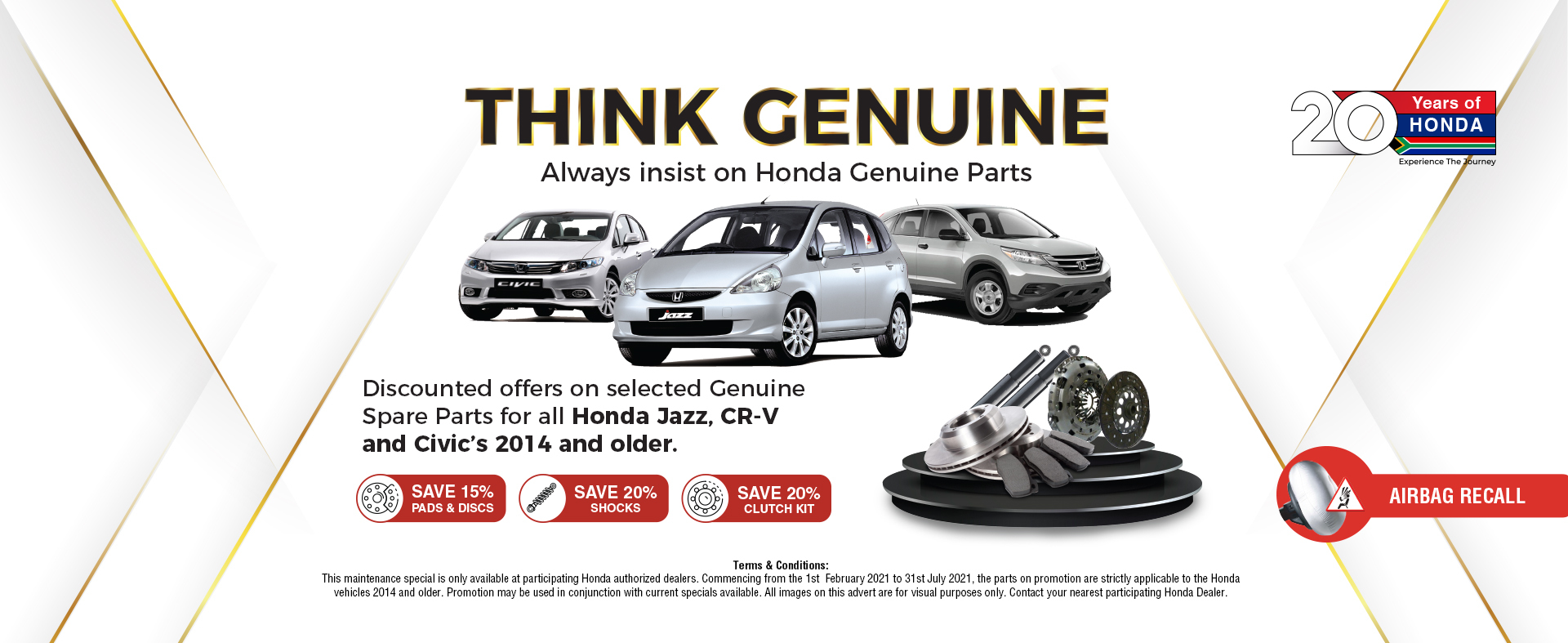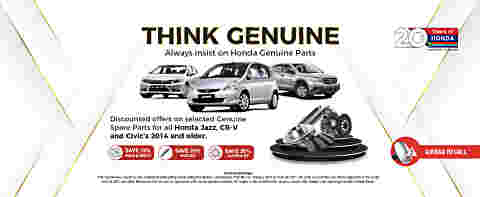 It's important to Think Genuine when it comes to your Honda spares.
From 1 Feb – 31 July 2021, Honda SA is offering discounts on genuine spare parts for all Jazz, CR-V's and Civics from 2014 and older.
Contact your nearest participating Honda dealer now.
*Honda Roadside Assistance Telephone number : 0800 60 80 70
Thank you for contacting with Honda!
Your preferred Honda Dealer will be in touch soon.